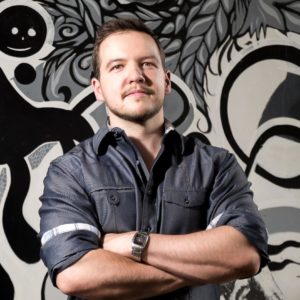 Benjamin Block is an Edmonton, Alberta based lawyer practising in:
About Benjamin J. Block
Ben was born and raised in Edmonton and pursued his post-secondary education at the University of Alberta. After earning a Bachelor of Commerce with Distinction in 2004 he continued on to attend the Faculty of Law, graduating in 2009. Ben began his career with Brownlee LLP in Edmonton and joined Hillenbrand Kozicki LLP in 2011, seeking the flexibility of a smaller firm. At HK, Ben practised a blend of civil litigation and business law, which allowed him to act for businesses when times were good, and appear in Court when things went wrong. However, in 2015 Ben's entrepreneurial spirit lead him to branch off into independent practice, now focusing on business law and helping other entrepreneurs chase their dreams.
Ben's entrepreneurial past has allowed him to own, operate, buy and sell several small businesses over the years, both alone and with partners. Ben believes that this experience, along with a pragmatic approach to the law, serves his clients well in all areas of practice. His personal approach to the law is based on a results-oriented philosophy, and he believe a good lawyer helps his clients to understand their legal rights and responsibilities within the context of practical application.
Ben has volunteered with The Mustard Seed, Meals on Wheels, Edmonton Community Legal Centre, Canadian Diabetes Association and Habitat for Humanity, among other organizations, and looks forward to continued involvement in the legal profession and Edmonton community.
Ben has also had the honour of being featured in several media outlets including:
The Edmonton Journal;
Edmonton Sun;
Montreal Gazette;
Vancouver Star;
Alberta Venture Magazine;
The Edmontonians Magazine; and
CityTV – "Breakfast Television"