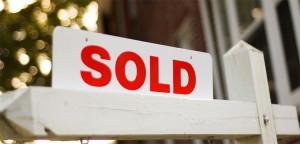 Thank you for considering me to assist you with your upcoming Edmonton real estate transaction.  I know at a glance the sale or purchase of real estate is a simple matter, and that the lawyer offering the lowest cost might be your first instinct.   However, before simply shopping for the lowest quote, I would like to discuss my approach.  Though my fees are certainly competitive, I offer more than price. For example, I simply don't charge for extra time spent answering questions you might have along the way, or addressing simple issues.   An example of this is where I recently spent some research time on a purchase file and caught a $4,000+ GST related errors made by the developer, all at no cost to the client. I do my best to provide a complete service and act as a resource for my clients during the purchase and/or sale process.
My philosophy is to focusing on communication and collaboration.  What does that mean?
Communication:  A common complaint made about lawyers is with respect to communication.  My goal is to respond to any call or email within 24 hours and provide regular updates on issues that arise or steps that must be taken.
Collaboration: In any transaction there are more than the buyer and seller involved.  There are one or two realtors, two lawyers, and of course, the buyer(s) and the seller(s). My goal is to manage those interactions and relationships to facilitate the transaction while protecting my client's interests.  There is a saying that goes "if you want to ruin a deal, call a lawyer"…my goal is to be the exception to that statement by facilitating win/win deals, and working through possible conflict.
Thank you again for your consideration and I sincerely hope to have the opportunity to assist in your upcoming  transaction.